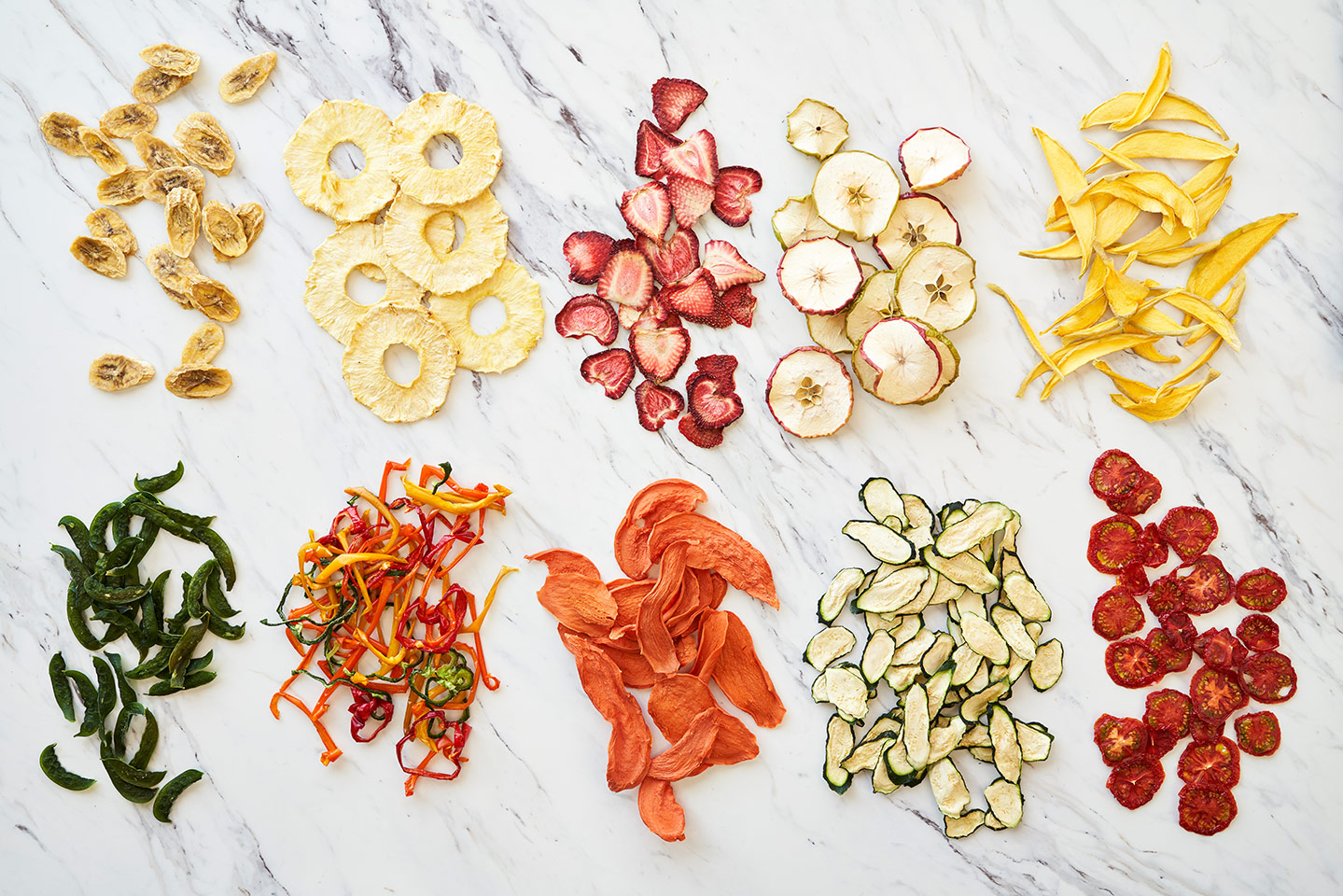 Dehydrates of Vegetable & Fruits can be used in dry soup mixes, canned soups & sauces, frozen entrees, processed meats, baby foods, dairy products & seasoning blends.
Dehydration of fruits & vegetables is done by various processes like Traditional Sun Drying, Solar Dryers, Mechanical Dryers, vacuum freeze drying , vacuum drying, Osmotic dehydration, dehydration through explosion puffing and microwave based technique, scientific cultivation of vegetables and hot air dehydration processing.
This is a list of our main Dehydrated Vegetables/Fruits products only. If you have interest in any other Dehydrated Vegetables/ Fruits products please contact us.